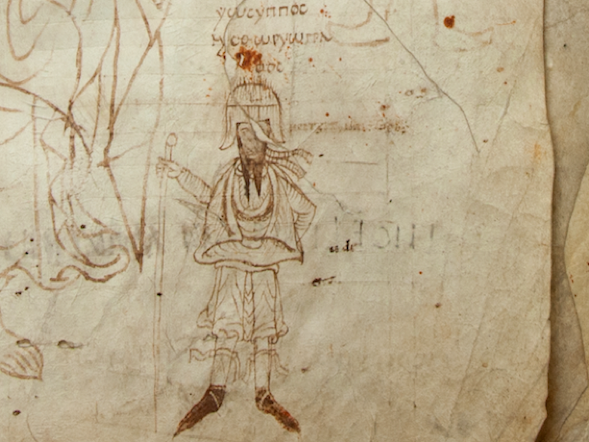 Image: Bern, Burgerbibliothek, cod. 50 (fol. 2r)
A figure labelled in Greek script yôsyppos Hysthôriôgraphos, in a 9th-century manuscript containing the Latin translations of Josephus' Antiquities and War, which belonged to the Benedictine Abbey of Saint-Mesmin in Micy, France.
Reproduced with the permission of the Burgerbibliothek Bern.
Further information on the figure in Deutsch 1981 and Taylor 2014.